Benachrichtigen Sie mich, sobald der Artikel lieferbar ist.
Small Size with Higher Performance XI006AE-PRO meets standards of Low Profile and...
mehr
Produktinformationen "XI006AE-PRO"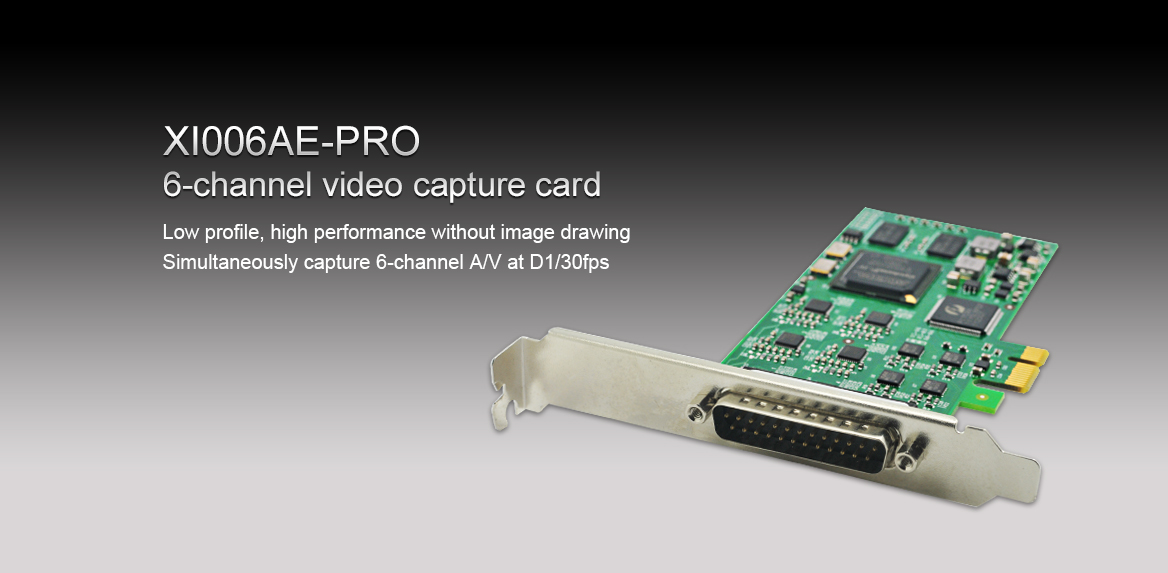 Small Size with Higher Performance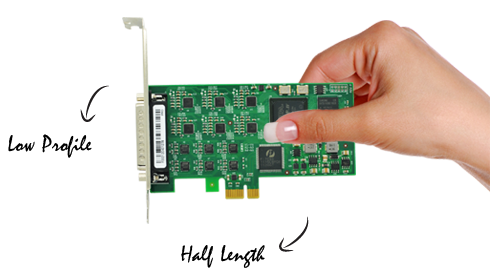 XI006AE-PRO meets standards of Low Profile and Half Length, which can be installed in 2U chassis or standard chassis conveniently. Such a small-size card can simultaneously capture 6-channel CVBS video and 6-channel unbalanced stereo audio with great performance.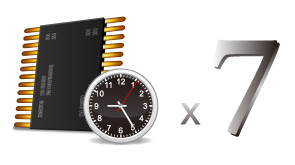 High-quality components ensure powerful stability
All the chips and capacity components, which are imported, are in high quality. It adopts the design of 6 layers. The signal capture is much better than similar products. It can work easily at its full capacity for long hours (i.e. continuously work 24h x 7 without stop).
High-quality capture of analog signals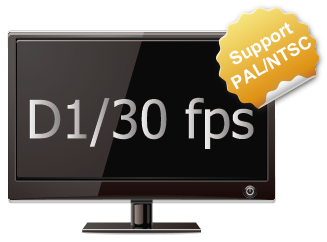 It can simultaneously capture 6-channel CVBS and 6-channel unbalanced stereo audio with each channel at D1/30 fps. It does not have the phenomenon of losing frames and is compatible with PAL and NTSC standards. It can automatically detect the video standards of input signals without manual settings.
Easy to Reach High Bandwidth by PCI-E Interface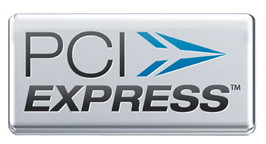 It adopts PCI-E interface, and allows establishing independent channel for data transmission. It does not need to apply for bandwidth from system and can reach high bandwidth easily.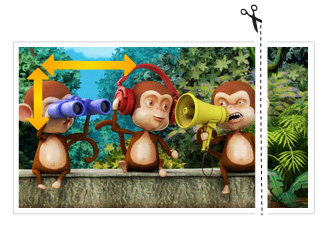 Image Scale and Clipping
XI006AE-PRO can scale or clip input signals by accessory AMCAP tool to satisfy your individual requirements and bring more personalized experience.
High-quality Experience of Audio and Video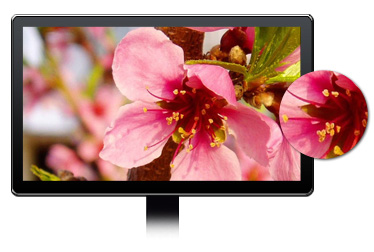 It adopts technologies of AD converter, with the sampling precision rate at 10 bits, and 5-tap motion-adaptive comb filter to ensure the sharpness of images and the minimum image noises. The image details will be more colorful and reduce the color edges; it adopts A/D converter with the sample rate at 96KHz and 24 bits sampling precision rate, and the SNR in actual experiences is about 90 db. The high sampling rate and high sampling precision can ensure the minimum distortion of sampling, and the high SNR can ensure pure voice.
Streaming Media Live Broadcast
The compressed video, if it is compressed into stream media format, will lower its quality and will consume more CPU. The pure uncompressed video source will improve the quality of internet stream media video. It supports leading stream media software and does not need secondary development. It enables to capture the video in its best quality and then compress it into any specific formats which are fit for internet publication, and users can establish their own IPTV!

Compatibility with More Software
It adopts standard development interface and is based on audio and video capture interface of DirectShow Filter and audio capture interface of DirectSound. It is based on IKsPropertySet expansion interface and it's compatible with more software, like Windows Media Encoder, Adobe Flash Media Live Encoder, Real Producer Plus, and VideoLAN for Windows.

Flexible Capture of Multi-channel Signals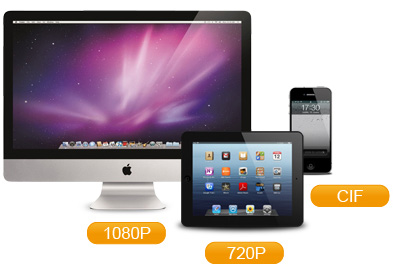 It has the feature of Simultaneous Streaming, and various applications can capture at the same time without lowering the frames. It can process the signal source into streaming media of various kinds of formats, various kinds of bit rates, various kinds of resolutions at the same time. It will help reduce the cost and it's suitable for IPTV and supports various end-users.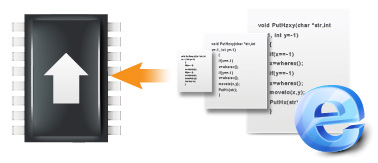 Easy Hardware Update
It adopts Magewell exclusive video processing engines, and it is highly flexible. You update Magewell processing engines by firmware and driver update without replacing the hardware. It can achieve the result of hardware update even if the chips remain unchanged. It largely reduces the cost of maintenance and succeeds in providing perfect service.
Weiterführende Links zu "XI006AE-PRO"
Bewertungen lesen, schreiben und diskutieren...
mehr
Kundenbewertungen für "XI006AE-PRO"
Bewertung schreiben
Bewertungen werden nach Überprüfung freigeschaltet.
Specifications​
Specifications XI006AE
Connection
Host Interface
PCI-Express x1, Low Profile, 200MB/s transmission throughput
Input Interface
1 DB 25 interface (can switch to 6-channel CVBS and 6-channel unbalanced stereo audio input)
CVBS Video Input
6-channel SD video signals
Analog Audio Input
6-channel stereo analog audio signals
Standards
CVBS Input Standard
PAL, NTSC
SD Output Formats
176×144-768×576, frame rate: 1-30 fps
Sampling Rate and SNR of Analog Audio
Up to 96KHz, 85db, 24-bit
Video Sample Rate
57.27MHz (4x Oversampling)
Video Sampling Precision
10 bits
Color Space
YUYV, UYVY, I420, RGB 24 Bits, RGB 32 Bits
Video Processing
Switch of Color Space
Hardware Color Switch
De-interlacing
Vertical filter de-interlacing; motion-adaptive de-interlacing
Image Scale
Hardware 5-Tap Scale
Image Mirror
Horizontal; vertical
Image Clip
Yes
Image Adjustment
Brightness/contrast/hue adjustment/
saturation adjustment/control of monochrome and color/
Gamma adjustment
seperately adjust the brightness and contrast of R/G/B
Others
OS Support
Support the following operating systerms, including x86 and x64:
Windows XP Professional
Windows Server2003
Windows Vista
Windows Server 2008
Windows 7
Windows Server 2008 R2
Windows 8
Windows 8.1
Software Compatibility
Windows Media Encoder
Adobe Flash Media Live Encoder
Real Producer Plus
VideoLAN for Windows
Onboard Memeory
128MB DDR2, working rate is 160 Mhz, bus width is 32 bits
Update
Firmware can be updated.
Installation
It can be inserted in PCI-Express x1, x4, x8 or x16 slot, and installed in 2U chassis or 4U chassis.
Size
123mm x 64.5mm
Power Consumption
<= 5W
Warranty
1-year warranty