Pro Capture Family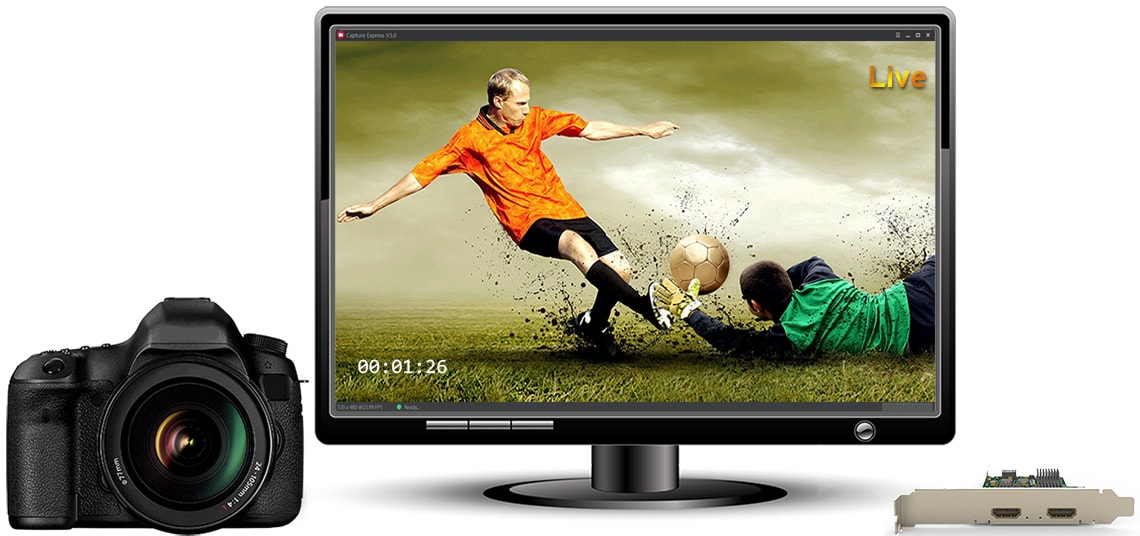 Rich Functions
Compatible with Windows & Linux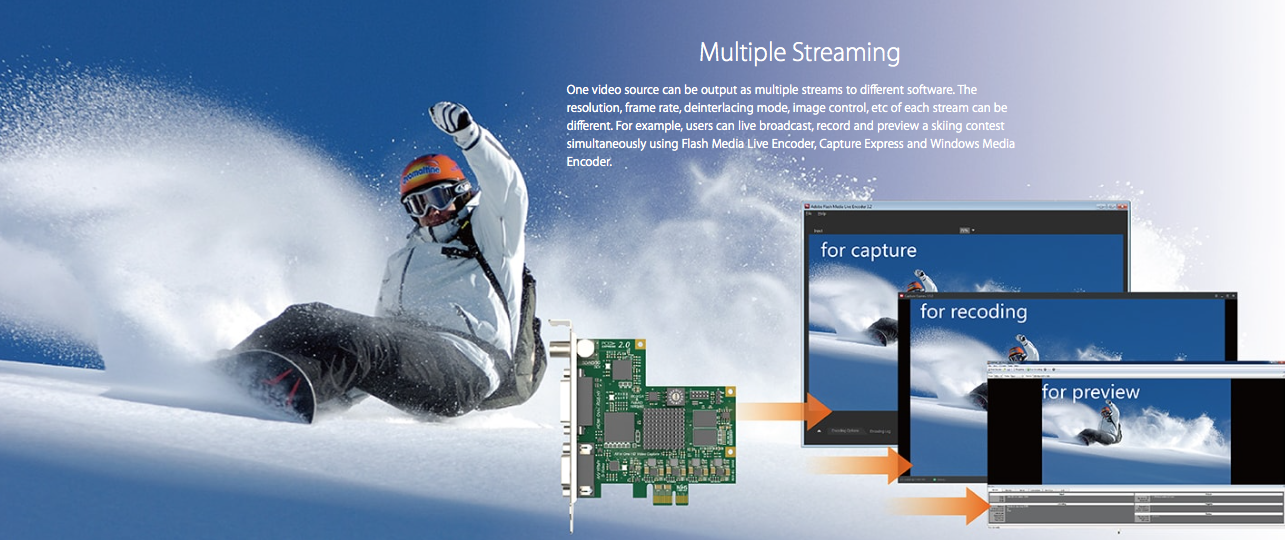 Magewell Video Engine

The hardware of Pro Capture Cards and the video engine support 4:4:4 10 bit RGB and YUV. The cards have rich video processing functions, such as up/down scaling, cropping, hue / brightness / contrast / saturation adjustment, deinterlacing, color space conversion, etc. Video Processing is done by hardware to achieve ZERO CPU usage.4:4:4 10 bit, YUV or RGB

Hardware Timestamp

The accuracy of the timestamp is as high as 100 ns. Users can use this function to synchronize captured video and audio. They can synchronize multiple capture channels of audio and video on different systems with the help of network.

Support Time Code

The cards can analyze the time information (hour, minute, second and frame) in HDMI signal output by Sony / Canon DSLR. The time code format the card can get is SMPTE. This function can be used to synchronize different input signals.

Support Most SDI standard
Users can capture almost every SDI output device, such as high-end video cameras (HD/3G-A SDI),switchers (3G-B SDI) and movie cameras (2k SDI).
Support OSD of image, logo and caption

Software such as Flash Media Live Encoder and Windows Media Encoder do not have the function ofOSD. With Pro Capture Family, users can save the investment in software but also overlay their logo on the video. If Magewell SDK is used, dynamic video can also be overlaid on the captured video. Any form of OSD is done by hardware, causing 0 CPU usage.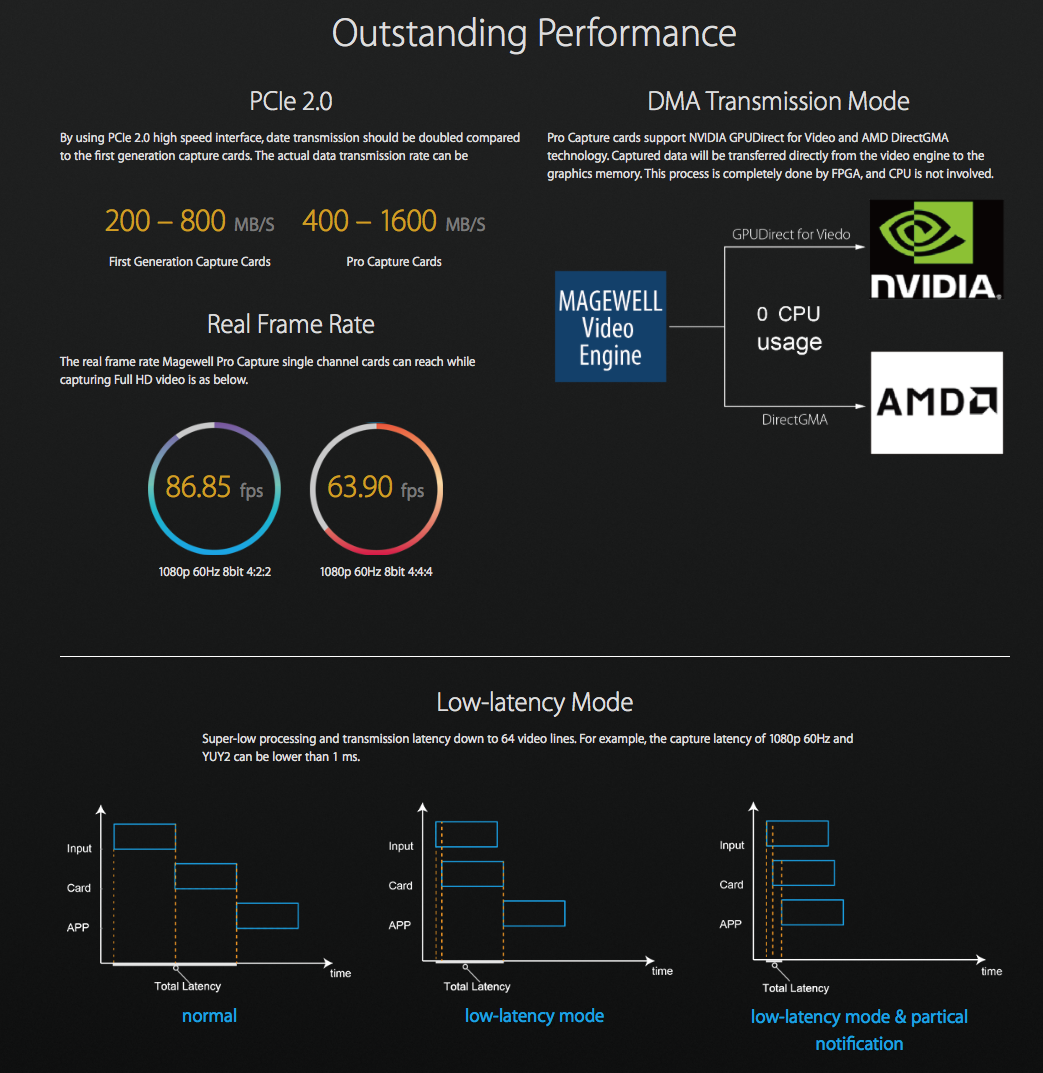 Superb User Experience
Auto-detection of Input Signal
When users plug in the cable, the card will automatically detect the input signal and link the audio input with the video input. The signal format can also be analyzed. Users do not need to manually choose the video and audio to capture, nor select the resolution, frame rate, etc.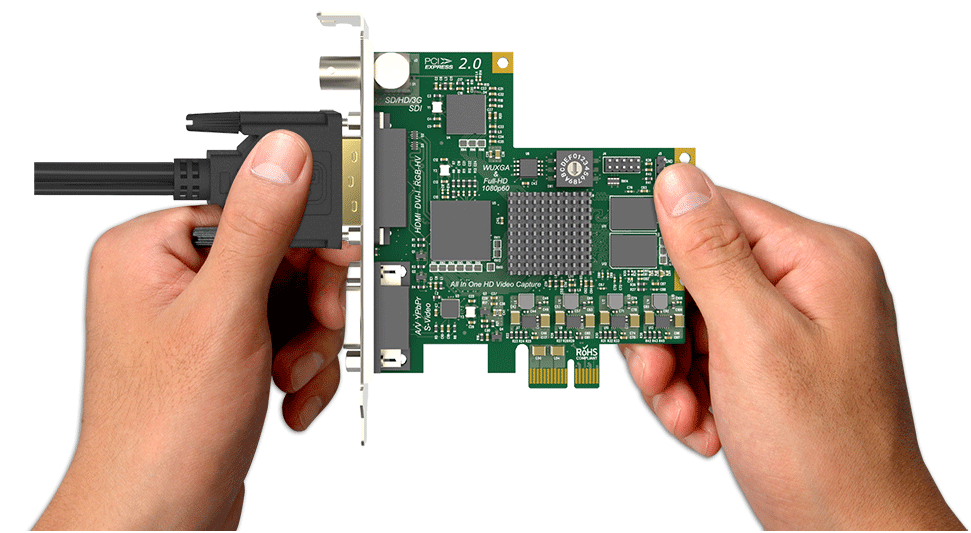 Multiple Cards on One Computer

Multiple Magewell cards can be mounted in the same computer and work simultaneously. Users can set the number on the rotary switch on each card. The number will appear as part of the name of the cards in device manager and video capture software. This function is especially useful when multiple same cards are mounted and the user wants to locate a certain card quickly.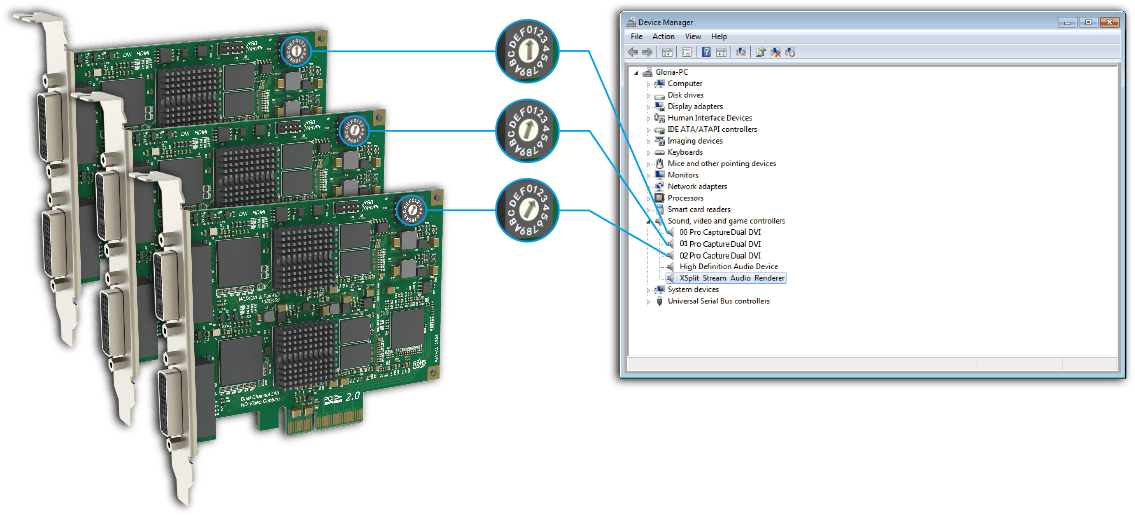 Universal Driver

A universal driver and a firmware upgrading software are provided for all the cards in Pro Capture Family so users do not need to look for the driver/firmware for a certain card. Driver installation and firmware upgrading are automatic.