Dieser Artikel steht derzeit nicht zur Verfügung!
Ultra-HD Image Quality It supports the latest HDMI 1.4a standard and 4K ultra-HD...
mehr
Produktinformationen "XI100DE-HDMI-4K"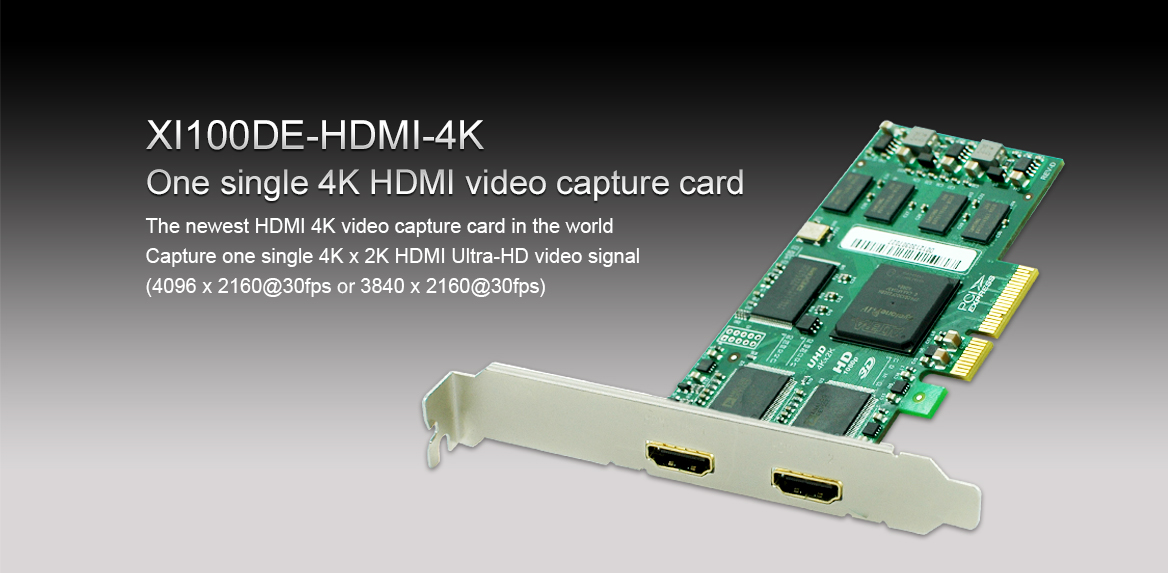 Ultra-HD Image Quality
It supports the latest HDMI 1.4a standard and 4K ultra-HD resolution. 4K is a new resolution standard of digital movie and digital contents. The lateral resolution is 400 pixels. 4K can display ten millions pixels at least. The dedicate degree is 4 times than HD. At such resolution, audience can see every detail or close-up of the image clearly. With the bright color and clear words, 4K TV will definitely become the trend of the future TV.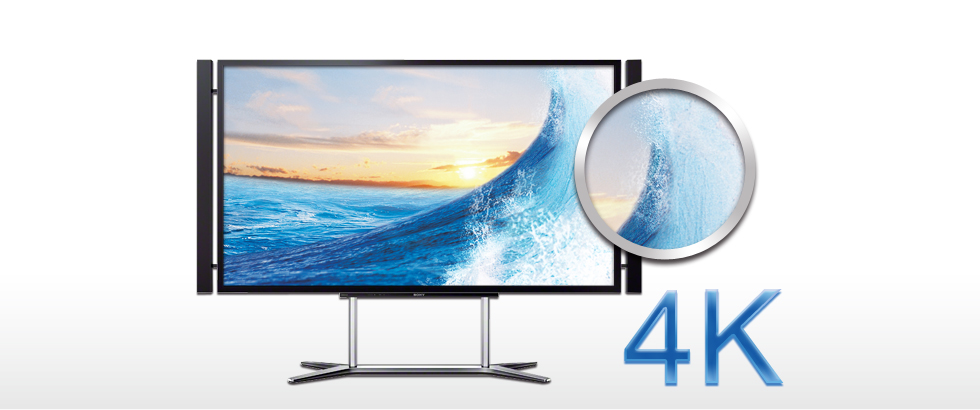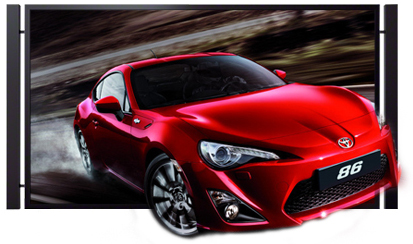 3D HDMI
3D TV is becoming very popular by comsumers. With the 3D technology improving and its prices getting down, the sales volume of 3D TV keeps growng and it has become the standard configuration of mainstream high end. XI100DE-HDMI-4K supports the latest HDMI 1.4a standard and 3D formats which can contribute to stereopsis products. You can enjoy the 3D experience at your home.
The real HDMI digital interface
It provides high-quality HDMI input, and has self-adaptive equalizer. It can support 30-meter HDMI input cable, which can fully satisfy users' requirements in specific environments. It provides quad HDMI inputs with 2 extended any interface and 2 on the board, which can be connected to the front end of the chasiss. Users can select any interface to capture signals.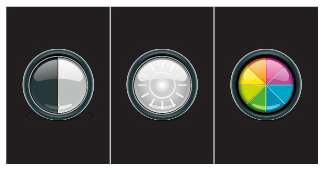 Professional Video Processing Functions
It has the function of adjusting colors, which can adjust the image contrast, brightness, color saturation, hue and Gamma. The brightness and contrast of R, G, B can be set separately, and it provides motion-adaptive de-interlacing. The moving image will have not the phenomenon of trailing, which ensures a clearer moving image.
Outstanding Image Quality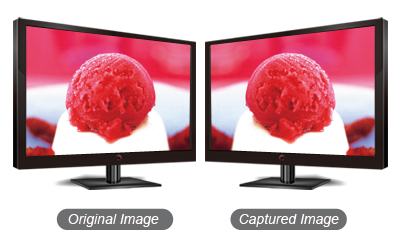 The real-time high-quality capture can get full resolution ultra-HD uncompressed signals. The program generated by ultra-HD material can be captured at its original image quality. The real image capture will not lead to compressed video which may have any lose or lower image quality. By the high-quality material, you can fully display your creativity.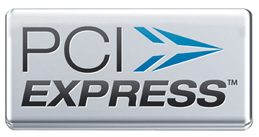 High Performance
It adopts high-speed PCI-Express x4 interface, with the throughput at 600-800MB/s and adopts technologies of large volume image buffer, which can achieve higher transmission speed and quality easily. The color space switch, image processing like image mirror, scale, de-interlace will be done within FPGA. It largely reduces the CPU, and effective DMA transmission further releases the capability of CPU. Users can use CPU to do other work.
Full Compatibility
It adopts standard AV Stream driver and is compatible with various kinds of audio and video capture software based on DirectShow interface or audio capture software based on DirectSound interface, such as Windows Media Encoder, Adobe Flash Media Live Encoder, Real Producer Plus, and VideoLAN for Windows, while you do not need to do the secondary development.

Multiple Applications can Capture at the Same Time
It has the function of Simultaneous Streaming. You can use multiple applications to capture one single signal source, and each channel will not lower the frame rate or affect the working efficiency.

Powerful Stability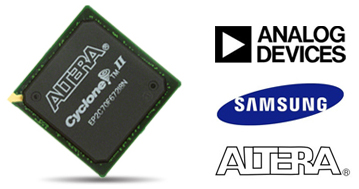 All the chips and capacity components adopt the design of 6 layers. The performance is better than similar products. It can easily work for super long hours for 7×24 hours without stop and suppor power management.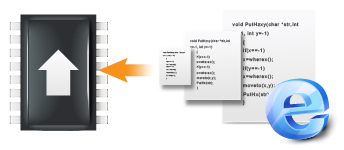 Easy Hardware Update
It adopts Magewell exclusive video processing engines, and it is highly flexible. You update Magewell processing engines by firmware and driver update without replacing the hardware. It can achieve the result of hardware update even if the chips remain unchanged. It largely reduces the cost of maintenance and succeeds in providing perfect service.
Weiterführende Links zu "XI100DE-HDMI-4K"
Bewertungen lesen, schreiben und diskutieren...
mehr
Kundenbewertungen für "XI100DE-HDMI-4K"
Bewertung schreiben
Bewertungen werden nach Überprüfung freigeschaltet.
Specifications​
Specification XI100DE-HDMI-4K
Connection
Host Interface
PCI-Express x4, Half-length, 700MB/s throughput
Input Interface
2 HDMI Interfaces
2 onboard interfaces which can extend HDMI interface by breaktouts.
HDMI Video Input
4-channel 4Kx2K HDMI ultra-HD video signals (1 of the 4 options will work)
HDMI Audio Input
4-channel LPCM audio singal (1 of the 4 options will work)
Standard
HDMI Input Format
It meets the standard of HDMI 1.4a, supports 4096×2160@30fps 8-bit
Output Format
40×30-4096×2160, frame rate:1-100fps
Video Sampling Rate
HDMI: 297MHz
Color Space
YUYV, UYVY, NV12, I420, RGB24, RGB32
Video Processing
Color Space Switch
Hardware Color Switch
De-interlacing
Vertical filter de-interlacing; motion-adaptive deinterlacing
Image Scale
Hardware 5-Tap scale
Image Mirror
Horizontal; vertical
Image Clip
Yes
Image Adjustment
Brightness/contrast/hue adjustment/
saturation adjustment/control of monochrome and color/
Gamma adjustment
seperately adjust the brightness and contrast of R/G/B
Others
OS Support
Support the following operating systerms, including x86 and x64:
Windows XP Professional
Windows Server2003
Windows Vista
Windows Server 2008
Windows 7
Windows Server 2008 R2
Windows 8
Windows 8.1
Software Compatibility
Windows Media Encoder
Adobe Flash Media Live Encoder
Real Producer Plus
VideoLAN for Windows
Onboard Memory
256MB DDR2,working rate is 160 Mhz, bit width is 64 bits
Update
Firmware can be updated.
Installation
It can be inserted in PCI-Express x4, x8, x16 slots of 4U chassis.
Size
122.18mmx68.88mm
Power Consumption
<= 6W
Product Warranty
1 year warranty