Dieser Artikel steht derzeit nicht zur Verfügung!
USB3.0 Interface XI100XUSB-PRO innovate adopts USB 3.0 interface,...
mehr
Produktinformationen "XI100XUSB-PRO"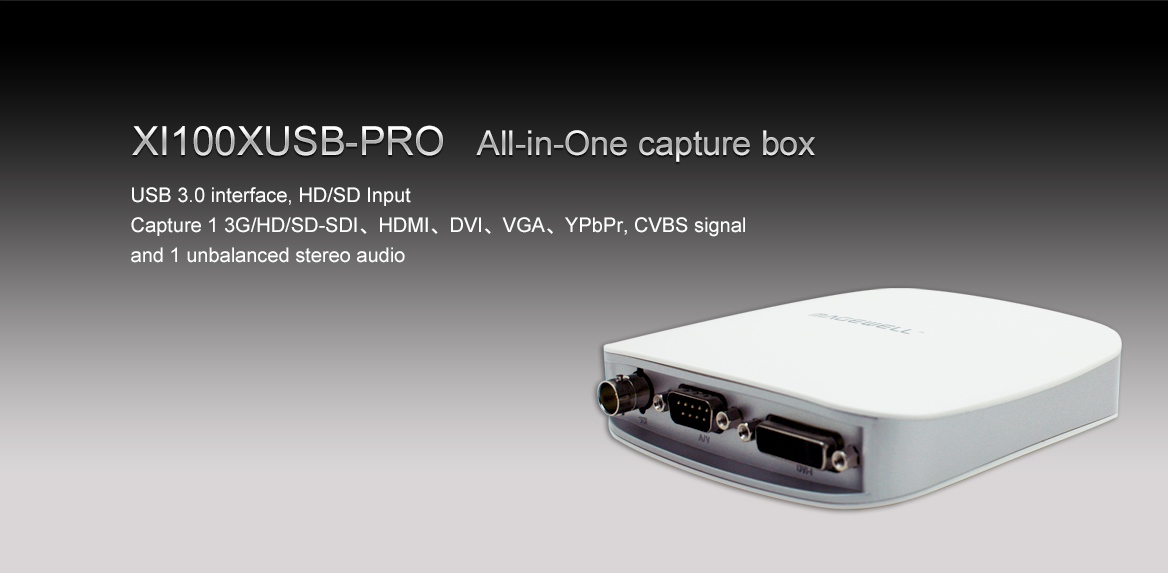 USB3.0 Interface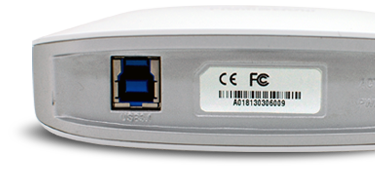 XI100XUSB-PRO innovate adopts USB 3.0 interface, which can realize high-speed transmission. The device gets power from PC directly and has no need of extra power adapter, which enables to be carried easily. You can capture high-quality non-compressed 1080 HD video by this mobile capture device. Compared to PCI-Express x1 GEN 1.1 interface, the Intel USB 3.0 chip enables a nearly 50% faster data transmission at 1080p60. XI100XUSB-PRO is compatible with USB 2.0 or you can get an extended USB 3.0 by a PCI Express card.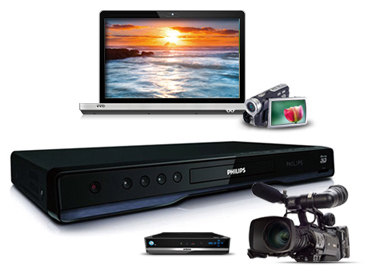 All-in-One HD/SD Input
By XI100XUSB-PRO, you can capture various kinds of SD and HD video signals, including 3G/HD/SD SDI.You can choose to connect to SDI device, HD digital devices for DVI, HDMI outputs or analog HD VGA or YPbPr and etc. You can also connect to SD devices to connect S-video, CVBS and so on. There won't be any limitation or worries regarding varied signal inputs.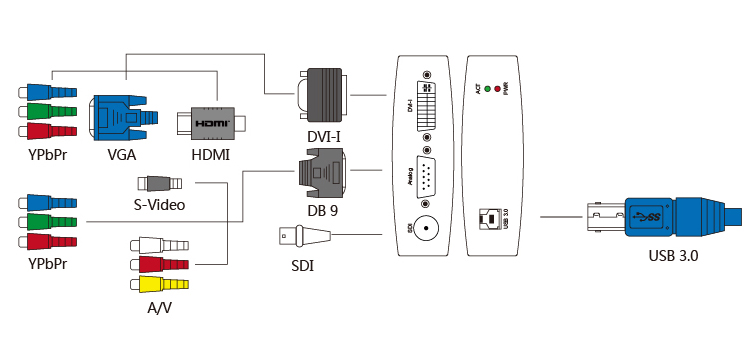 Professional Video Processing

XI100XUSB-PRO can randomly scale or clip the input high-quality images, or switch its color space, adjust the Gamma and transmit the DMA to meet your individual requirements. It can effectively remove the black edges, manually adjust the valid image areas; automatically detect the interlaced video source and de-interlace it, and remove the image aliasing to help you achieve the best performance.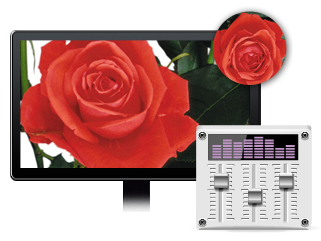 High-quality Video Experience
XI100XUSB-PRO can capture and display original uncompressed HD or SD video with more realistic color rendition. It adopts large volume image buffer technology which effectively avoids the video tearing. The high sampling rate and high sampling accuracy assure images with high sharpness, rich details, and less color edges. The audio capture supports random ASRC, Downmix and Mixer, which will bring high-quality experience to users.
Flexible Multi-channel Capture
It has the feature of Simultaneous Streaming, and multiple applications can simultaneously run and capture while the frame rate stays unchanged. It is allowed that different applications use different capture formats. One video source can be dealt into multiple formats or bit rates or resolutions. It will help reduce cost for users' whole solution.

Compatibility with more software
It adopts standard development interface and is based on audio and video capture interface of DirectShow Filter and audio capture interface of DirectSound. It is based on IKsPropertySet expansion interface and it's compatible with more software, like Windows Media Encoder, Adobe Flash Media Live Encoder, Real Producer Plus, VideoLAN for Windows.

Continuously work for 7x24h without stop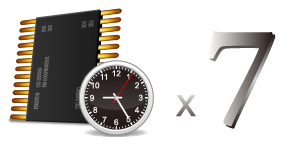 All the chips and capacity cells are imported components of high quality. It adopts the design of 8 layers. The signal performance is better than similar products, which can work at its full capacity for super long hours, i.e. continuously work 24h x7 without stop.

Easy Hardware Update
It adopts Magewell exclusive video processing engines, and it is highly flexible. You update Magewell processing engines by firmware and driver update without replacing the hardware. It can achieve the result of hardware update even if the chips remain unchanged. It largely reduces the cost of maintenance and succeeds in providing perfect service.
Weiterführende Links zu "XI100XUSB-PRO"
Bewertungen lesen, schreiben und diskutieren...
mehr
Kundenbewertungen für "XI100XUSB-PRO"
Bewertung schreiben
Bewertungen werden nach Überprüfung freigeschaltet.
Specifications
Specifications XI100XUSB-PRO Video Capture Device
Connection
Host Interface
USB3.0, *300-350MB/s throughput
Input Interface
1 DVI-I interface (can connect to HDMI, VGA, YPbPr)
1 BNC interface (can connect to SD/HD/3G-SDI)
1 DB9 interface (to YPbPr, S-Video, CVBS,1 unbalanced stereo audio line in)
DVI Input
1 1080p/60Hz HD DVI signal
HDMI Input
1 1080P/60Hz HDMI signal
SDI Input
1 SD/HD/3G-SDI signal, it can reach 1080P/60Hz
VGA Input
1 VGA
YPbPr Input
1 YPbPr
S-Video Input
1 SD S-Video signal
CVBS Input
1 SD video signal
HDMI Audio Input
1 LPCM audio signal
SDI Audio Input
1 embedded SDI audio
Analog Audio Input
1 analog audio
Standard
DVI Input Formats
It meets DVI 1.0 standard, single connection (480i, 576i, 480p, 576p, 720p, 1080i, 1080p)
HDMI Input Formats
It meets HDMI 1.3 standard, support 36 bits DeepColor
SDI Input Formats
SD/HD/3G-SDI, it meets standards of SMPTE-259/274/296/372/424/425/292
YPbPr Input Formats
480i, 576i, 480p, 576p, 720p, 1080i, 1080p
VGA Input Formats
640x400—2048×1536 when the pixel is below 170MHz; provides safe mode for VGA signals and can capture irregular resolutions
CVBS Input Standard
PAL/ NTSC
HD Output Formats
40 x30-2048×1536, frame rate: 1-100fps
SD Output Formats
176×144-768×576, frame rate: 1-30fps
Analog audio sampling rate and SNR
Up to 96 KHz, 85db, 24 bits
Video sampling rate
CVBS: 57.27MHz (4x Oversampling)
RGB/component: 170MHz
HDMI/DVI: 225MHz
Video sampling precision
10 bits
Color Space
YUYV, UYVY, I420, NV12, RGB 24 Bits, RGB 32 Bits
Video Processing
Color space switch
Hardware color switch
De-interlacing
Vertical filter de-interlacing; motion-adaptive de-interlacing
Image Scale
Hardware 5-Tap scale
Image Mirror
Horizontal; vertical
Image Clip
Yes
Image Adjustment
Brightness/contrast/hue adjustment/
saturation adjustment/control of monochrome and color/
Gamma adjustment
separately adjust the brightness and contrast of R/G/B
Others
Operating System Support
Support following operating systems (x 86 version or x64 version):
Windows XP Professional
Windows Server2003
Windows Vista
Windows Server 2008
Windows 7
Windows Server 2008 R2
Windows 8
Windows 8.1
Software Compatibility
Windows Media Encoder
Adobe Flash Media Live Encoder
Real Producer Plus
VideoLAN for Windows
Onboard Memory
128MB DDR2, working rate is 160 Mhz, bit width is 32 bits
Update
Firmware can be updated.
Installation
Connect to PC by USB 3.0 interface. It's compatible with USB 2.0 interface with a lower frame rate.
Size
98mm x 98mmx25mm (L/W/H)
Power Consumption
<= 3.5W
Warranty
1 Year